Special Events
Thursday, May 3
SCDA Opening Awards Luncheon
11:45 AM - 1:00 PM
Speaker: Dr. Kirk M. Norbo
$35 per person
Everyone is invited to join Dr. Kirk M. Norbo, ADA 16th District Trustee, as we recognize outstanding individuals in the dental profession.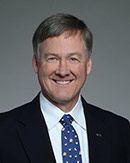 Dr. Kirk M. Norbo is a general dentist practicing in Purcellville, Virginia and is the Sixteenth District Trustee of the American Dental Association. Dr. Norbo served as an ADA delegate or alternate from 2000-2016 and is a former member of the ADA Council on Ethics, Bylaws and Judicial Affairs. Dr. Norbo has served on the Board of Trustees Standing Committees on Compensation, Strategic Planning and Business Innovation and is a liaison to the Dental Lifeline Network. He was also appointed to serve on the ADA Bylaws Review Task Force and currently is the chair of the Business Model Project Governance team. Dr. Norbo served as president of the Virginia Dental Association from 2012 to 2013 and is a past president of the Northern Virginia Dental Society and Virginia Academy of General Dentistry. Dr. Norbo has served as a Vice Regent for the International College of Dentists and is a Fellow of the American College of Dentists and Pierre Fauchard Academy. Dr. Norbo received a B.S. degree from the University of Richmond and a D.M.D. degree from the Oral Roberts University School of Dentistry. He completed a general practice residency at Providence Hospital in Washington, D.C. Dr. Norbo is an adjunct faculty member at the VCU School of Dentistry and has been in private practice since 1984. He and his wife reside in Waterford, Virginia. They have three sons: Justin, Kristoffer and Nathan.
Friday, May 4
DenPAC Breakfast
7:30 - 8:30 AM
Speaker: Mr. Michael A. Graham
No charge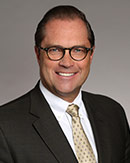 Mike Graham, ADA Senior Vice President of Government and Public Affairs has fought on Capitol Hill for issues important to organized dentistry for over 20 years -- serving in various positions in the American Dental Association's (ADA) Washington Office. Currently, he is the ADA's Senior Vice President of Government and Public Affairs, representing over 161,000 ADA dentist members. In total he has over 38 years of government affairs experience in the Federal and state legislative arenas. He has represented two other Associations; served as a gubernatorial appointee for two Maryland governors; worked for a U.S. Senator from Maryland; a Maryland Congressman; and a Maryland state representative. Mike has a Master's Degree in Public Policy from the University of Maryland Baltimore County, and a B.A. from The Catholic University of America. Mike retired as a Commander in the United States Navy, following his service in Iraq.

Low Country Boil at The Dunes Club
6:00 - 8:00 PM
$25 per person
Join us Friday evening from 6-8 at the Dunes Golf and Beach Club for our annual social event. This event is a perfect opportunity for all ages to enjoy some great food while taking in the best views Myrtle beach has to offer. Bring your appetites as a Lowcountry Boil and wonderful sides will be prepared just steps from the beach. A child-friendly buffet will also be available. Live music will be provided. A children's activity coordinator will be on site to entertain the kids with games and activities on the lawn. The cost of the event is $25 per adult and children under the age of 16 are free. Beer and wine are included while cocktails will be available for purchase. Don't miss the opportunity to enjoy this family friendly event in one of the best outdoor venues Myrtle Beach has to offer!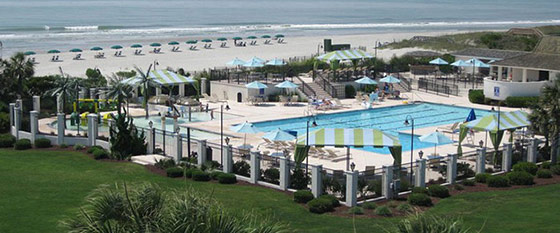 Saturday, May 5
Inaugural SCDA Fishing Tournament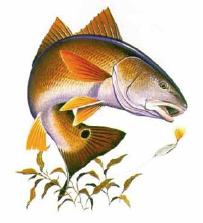 Sunrise to 3:00 PM
$50 per person
Red Drum, Seatrout, Sheepshead and Flounder
Cash prizes in multiple categories
Register during convention registration: $50 per angler
Boat Parking available at Kingston Plantation
Launch and Weigh-in at T. Craig Campbell on ICW in Little River, SC
For a copy of all the rules and regulations about the tournament please email Tournament Director Bradley Flowers at bradleyflowers@gmail.com.
Rules and Regulations:
Launch and Weigh-in at T. Craig Campbell on ICW at Little River
Launch any time after sunrise
Weigh-in at 3:00
Be advised of all SCDNR and NCWRC rules and regulations
Can fish any navigable waters from launch: SC or NC
Those wishing to fish Cherry Grove (Hog Inlet) may do so, but must report to weigh in site at 3 PM to be eligible for prizes
Maximum of 4 anglers per boat
Non-Dentists may participate, but each boat must have at least one Dentist
No fishing guides
Species include Red Drum, Seatrout, Sheepshead and Flounder Cash prizes for Largest of each species and one for most total fish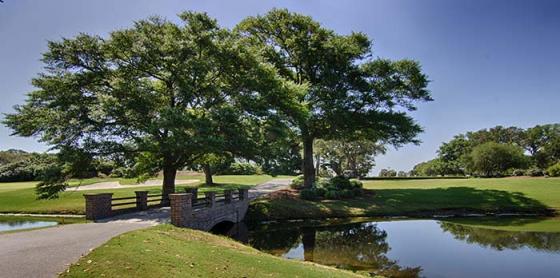 Golf at The Dunes Club
12:00 PM (first tee time)
$85 per person
If you are a golfer and plan to play while you are in town, you are in luck. Our tournament this year will be held at the prestigious Dunes Golf and Beach Club. This private course is a Robert Trent Jones Signature Course, and it is annually recognized as one of the top courses in the entire state. Come and test your skills on this challenging championship course designed on ideal land for golf; sandy, rolling terrain along the ocean with magnificent trees lining the fairways. Tee times will start at noon on Saturday, and the fee for entry is $85. This is a great rate for this course, and this includes range balls prior to play and a box lunch during the round. Space is limited to the first 24 entries so make sure to get your registrations in. Please provide your handicap and the names of any other golfers you would like to play with. We will try to accommodate all requests if possible. Prizes will be provided for low-net and low-gross scores as well as closest to the pin and long drive.